Related Pages
Information
Work out your Grade
Learner working grades out
Wbac Qualification Presentation
Year 12 and 13 Wbac 2016
Skills Challenge Certificate
Presentation (Dec 2016)
Welsh Baccalaureate
Welsh Baccalaureate, Advanced - KS5
The revised and more rigorous Welsh Baccalaureate is based on a Skills Challenge Certificate, which will be graded, and Supporting Qualifications.
The primary aim is to enable learners to develop and demonstrate an understanding of and proficiency in essential and employability skills: Communication, Numeracy, Digital Literacy, Planning and Organisation, Creativity and Innovation, Critical Thinking and Problem Solving, and Personal Effectiveness.
The emphasis is on applied and purposeful learning and to provide opportunities for assessment in a range of real life context through three Challenge Briefs and an Individual Project.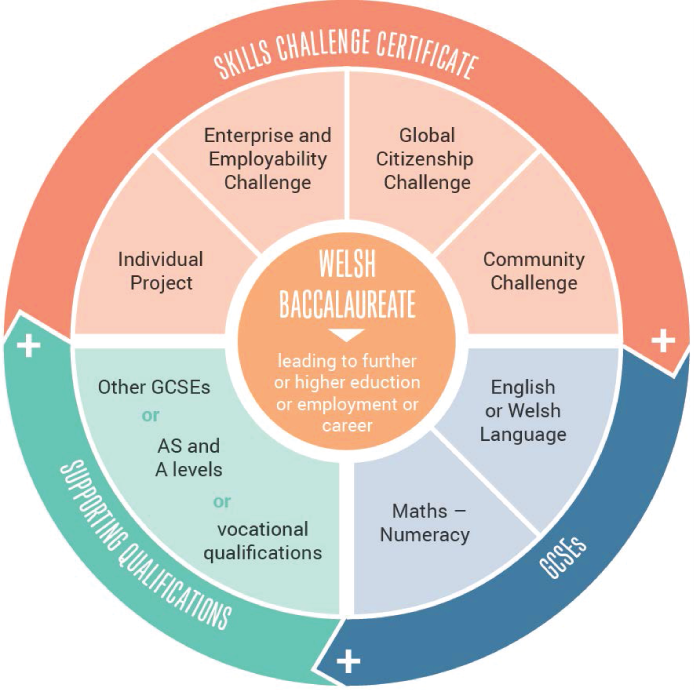 Following the WBac course our learners enjoy various activities for example, visits, guest speakers presentations, team organised events, community projects, enterprise week, enrichment challenge completion days and more.
2016 100% pass rate – WBac Advanced
Actual learner grades being 15 A's, 21 B's, 23 C's.